Room Studio Productions
This is a small recording studio with audio and video equipment.
It was conceived, designed and realized in 2000 by Sergio Scola in order to create a creative place where the duo called The Curls could record their songs and produce their music videos.
In the studio the versatile artists, Dr Marina Aureli and Sound Engineer Sergio Scola, work together as songwriters, composers, singers, musicians, music programmers, sound designers, producers, production designers, screenwriters, set decorators, directors, web designers, photographers, etc.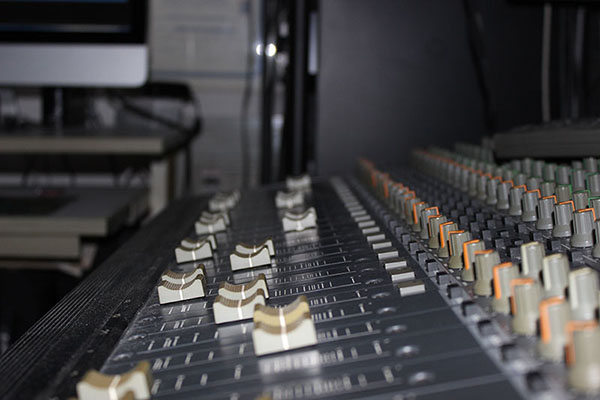 The Curls
The Curls are Marina Aureli and Sergio Scola.
They began performing as a duo called The Black Beat, singing and playing international songs in many European clubs.
In 2000 they started writing original songs in English and in Italian in their home recording studio called
Room Studio Productions. Between 2000 and 2010 they wrote, arranged and recorded many songs in their studio.
Between 2011 and 2014 they produced three music videos and a short promotional music video.
In 2015 they began performing in clubs/theatres in Italy and abroad.
Later on they attended The International Music Fair (FIM 2018) and began promoting their music on the
radio and on television.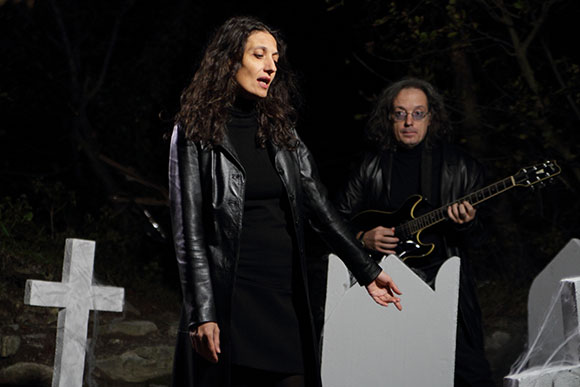 Marina Aureli and Sergio Scola